Back in April, I entered a scholarship writing contest to win a 1500 dollar macbook air. I have never owned a mac, I have never won a contest.
Now I have done both. <3 The poem I wrote was inspired by Cosim and Sonya from WHE, and now that the contest is over, I don't have to fear posting this (I thought if I posted it while judging was taking place, they would do a google plagiarism check, and this would pop up, and I would have to go through hell to prove it's mine :/), so, here it is!
A Study on the Balance of Weighted Hearts

In a small claustrophobic apartment
Decorated inside by peeling walls and taped windows
Pressed and cracked into submission by the growling of urban sprawl
There is a sad woman even smaller
And her husband too tall to fit
Day and night he searches for more space
When he leaves somewhere in his chest hurts
Like a rattling empty birdcage
Before he disappears into the bowels of the city
He puts her inside
For her sad songs to soak his blood
And cycle through his heart
Alone with the creaking of emptiness
She inhales the silence like ammonia
Fearing that the air he is not there to breathe
Will swallow her whole
Upon his return he is fulfilled not by realization or revelation
But weighted down by an anchor of shame
And drowned by the stench of the drink of cowards
So she sets him afloat with her tears
And he lifts the small woman up in the tall world
An unassuming happiness grows in that claustrophobic apartment
Unseen by the static harsh hum outside
In the presence of peeling walls and taped windows
She does not fear ammoniated oblivion
And her sad songs fit him just right.

((And here are my initials, just in case /sob E.A.A.))
I hope you all like it =v=
Gross, macs. :l I have neglected my PC this whole week to use my bby mac, disregard this.

But, no- /sob, I'm so glad that you won this. :> <3 <3 This poem is so beautiful, even though I think I've told you this more than once, It really is just so wonderful. I love the emotion and the realness you create with it. You should become a poet. B) And I don't think you had the title when you sent it to me? I loveee the title, btw. B) It's so fitting.
You're circus folks now





Posts

: 366


Join date

: 2011-02-17


Age

: 24



Last line = always my favorite. B) <3 <3 <3 There's nothing I love more than the last lines that tie everything together perfectly; I get chills on that part of poetry. XD

Man, I am still so, so happy for you. :') And I'm glad I was able to see it beforehand, or else I might have had a heart attack from the surprise. XDD Lmao, two cartoon characters just won you a laptop--NEVER UNDERESTIMATE THE POWER OF CHERRY/TRANSI. :I /shotshot XD
You're circus folks now





Posts

: 705


Join date

: 2011-02-17


Age

: 26



/rubs screen all over face
This is glorious, so glorious. And congrats on the Mac, gurl > v < I've only won a shitty iPod shuffle that didn't even work :c /sobbb But I'm loving this poem, especially the part about the "birdcage." I love anything that parallels birdcages, idk why. <333
Also, let's get some relevant Beaton in the hizz-ouse :I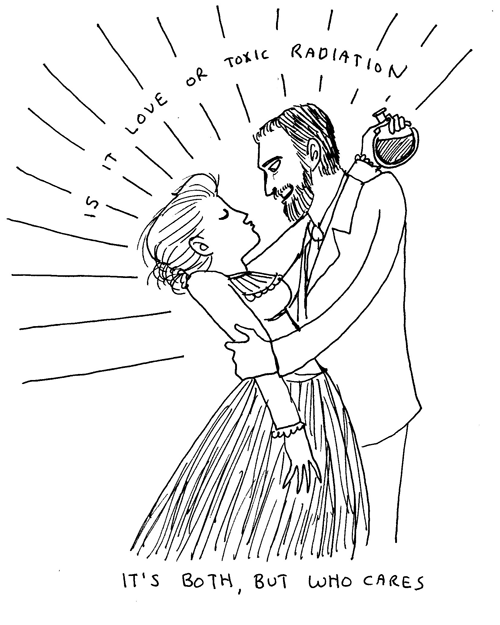 You're circus folks now





Posts

: 219


Join date

: 2011-02-17


Age

: 25


Location

: In the claw machine. LOLOL U MAD BRO



@oppy-- fff i love it, its like a little toy XDD i let my corgi type on it (read: held her front paws over the keys because if she stepped on it for real she's fat and it would break--) just for the novelty B) fff i don't think i'd call myself a poet XD more like 'short prose' or something. Freeverse is all i can do, man. And its a crapshoot XD but when i decided on the subject i knew it had to be a poem XD Thank youuuuuuu they said the title really made you think about the construction and message of the poem and i was like dfkjbgjkfdbgbgjkdfkgk /aw shucks.jpg
@plum-- as far as i know, this laptop is half yours XD your critique was better than any teachers', and one half of this inspiration belongs to you XD HERE, LEMME CUT THIS IN HALF AND SEND YOU PART OF IT-- ITS THIN, A KITCHEN KNIFE WILL DO IT-- /shot
but seriously, thank you thank you thank youuuuuuuuu !!!!
NEVER FORGET.
https://2img.net/h/i704.photobucket.com/albums/ww48/bionic_cripple/WHATHASBEENSEENCANNOTBEUNSEEN.png
@panic-- ffff thank you so much =v= im glad my hours of forum writing has gotten recognized for something-- /shot XD
LMAO funny story about the birdcage-- one time i had a stomachache and it felt like there was a birdcage up in there all hollow and whatnot. So thats where that came from XD thats one thing that stayed consistently throughout the editing process XD LMAO yes, kate beaton B)
JUST SEND ME THE KEYBOARD; THAT'S THE ONLY PART OF A MAC I WOULD WANT--/shotdown XD

But fffffff it was not a problem, I'm really happy if I was able to help in any way. B)

You should have included that picture with the poem. :I For reals, you thought it was good just winning a computer? You could have gotten published, with that picture. It would be a bestseller, just that one page alone. THE HEARTS OF MILLIONS. TOUCHED.

Some poor, abused orphan could have found sanctuary within this picture/poem. Just think about that, babby. Just think about it. :I
You're circus folks now





Posts

: 705


Join date

: 2011-02-17


Age

: 26



you're right.....

.......

......

IM SUCH A MONSTER-- /SOB

how could i forget the most integral part of the theme-- /weeps forever XD

now a child somewhere WHO COULD HAVE BEEN THE NEXT PRESIDENT has to go without inspiration to REACH FOR THE STARS-- XD


Similar topics
---
Permissions in this forum:
You
cannot
reply to topics in this forum